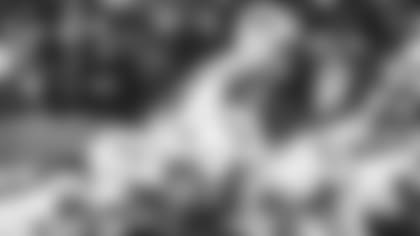 The NFL isn't quite ready to release the 2019 regular-season schedule, but we already know one very interesting fact about the Jets' eight away games for the upcoming campaign:
Together they will comprise the shortest road schedule in franchise history.
The round-trip air distance for those eight trips — division games at Buffalo, Miami and New England, AFC North games at Baltimore and Cincinnati, a standings-position match at Jacksonville, and NFC East games at Philadelphia and Washington — totals 6,688 miles.
We used air miles for the Baltimore, Cincinnati, Philadelphia and Washington games even though train or bus trips to those cities would add some miles to the total. But the season mileage still would be lower than the second-shortest road schedule in 1973 (eight games that season, 6,738 miles, two train trips). Even the usual seven-game road schedules before 1978 and the strike-shortened 1982 and '87 skeds all came in longer.
How did this happen? The primary reason is the NFL's clockwork schedule rotation. The league annually matches the teams in each division against the teams in each of the three other divisions in its conference and against the teams in each of the four divisions in the other conference.
Every 12 years, the AFC East plays the AFC North and the NFC East in the same season. But the last time the Jets had that alignment in 2007, they played the longer NFC East split (Giants, zero miles, and Cowboys, 2,762 miles). Because the current scheduling rotation began with the league's realignment in 2002, the Jets have never before traveled to the Eagles and Redskins and also to two AFC North foes.
It also helps that the Jets, fourth in the AFC East last year, play at Jacksonville, fourth in the AFC South, (1,640 miles) rather than, say, at the Texans (2,800 miles)
Presumably the Jets' shortest road schedule will reduce some travel wear and tear on the players' bodies as they attempt to challenge for a playoff berth in Adam Gase's first year as head coach, Sam Darnold's second year as starting QB, Jamal Adams' third year as firebrand safety, and Le'Veon Bell's and C.J. Mosley's first seasons as focal points of the offense and defense respectively.
But we can only advise the Green & White, players and fans alike, to rest up while they can. The 2020 away schedule tentatively calls for three cross-country flights — to Seattle and twice to Los Angeles, to play the Chargers and Rams — and for the franchise's first 20,000-mile round-trip road schedule since 2008.
Here is the round-trip mileage breakdown, from Newark Liberty International Airport to each destination and back, for this season's eight road trips, followed by the shortest road schedules in franchise history:
Table inside Article

| Opponent | Airport | RT Miles |
| --- | --- | --- |
| Buffalo | Buffalo | 564 |
| Miami | Fort Lauderdale | 2,130 |
| New England | Providence, RI | 320 |
| Baltimore | BWI | 338 |
| Cincinnati | Cinncinnati/No. Kentucky | 1,138 |
| Jacksonville | Jacksonville | 1,640 |
| Philadelphia | Philadelphia | 160 |
| Washington | Ronald Reagan | 398 |
| Total Mileage | | 6,688 |
Table inside Article

| Season | Games | RT Miles | Road Rec | Seas Rec |
| --- | --- | --- | --- | --- |
| 2019 | 8 | 6,688 | ..... | ..... |
| 1973 | 8 | 6,738 | 2-6 | 4-10 |
| 1987 | 7 | 6,918 | 2-5 | 6-9 |
| 1974 | 7 | 7,138 | 4-3 | 7-7 |
| 1982 | 5 | 7,610 | 3-2 | 6-3 |