The Jets will begin their Organized Team Activity (OTA) portion of their offseason program next Tuesday, May 27. They will have 10 in all — where no live contact is permitted — and three of those sessions will be open to the media.
There are intriguing storylines on both sides of the ball and today we examine the defense.
The Jets finished 11th in total defense in 2013 and were particularly stout against the run. No team in the NFL yielded less per carry than the Green & White (3.4) and their 41 sacks were the best in the Rex Ryan era. But the Jets have to get better at turning teams over, as their 15 takeaways ranked 31st in the NFL. Good teams play complementary football and the Jets hurt themselves way too much last year by not only giving the ball away, but not coming up with momentum-changing plays on defense and special teams. Some good luck wouldn't hurt on those fumbles, either.
The World-Champion Seahawks led the NFL in takeaways with 39. That was 24 more than the Jets, and the Green & White should be at least in the mid-20 range in 2014.
Is Dee Ready for the Spotlight?
The Jets have expressed a lot of confidence in Dee Milliner since last December. In the club's final two games, they matched the No. 9 overall selection in the 2013 NFL Draft against Josh Gordon and Mike Wallace. The Alabama product responded with three INTs and 10 PDs in wins over the Browns and the Dolphins. Then the Green & White released Antonio Cromartie before free agency and John Idzik did not get into a bidding war for Dominique Rodgers-Cromartie. Milliner, who had an uneven rookie season overall, will be challenged each week by the opposition's top receiver. This is a tough assignment, but Milliner has the ability.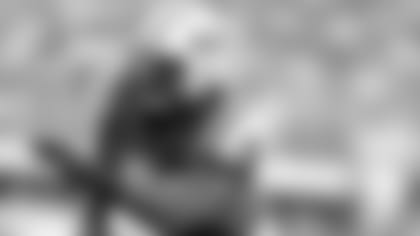 Are Q and Pryor the X Factors?
If the defense truly wants to become dominant, this veteran and first-round pick may be the pair to take it to the next level. Hybrid Quinton Coples, a talented and athletic 6'6", 290-pounder, could be poised for his professional breakthrough. People tend to forget that Coples suffered a hairline ankle fracture last summer while he was undergoing a positional switch from DE to OLB. But Q got into a groove down the stretch and tallied a team-high 50 QB hurries. He is in excellent physical shape and those young guys are pushing each other on and off the field.
Pryor, a big-hitter with range who was selected No. 18 overall out of Louisville, is off to an impressive start.
"There's going to be a lot of jerseys sold with Pryor's name on the back, because I have a funny feeling he's going to become one of the more popular Jets as this thing gets going," Rex Ryan said during rookie minicamp. "Smart, instinctive and is on top of it. It's rare that it comes easy, and you can see it in there. The way he communicates, just everything. He has really been everything that we've wanted and then some. Really been impressed with him. I think he'd be probably the No. 1 guy that jumps out at me."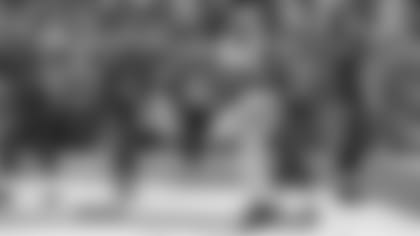 What will the Jets get out of Antwan Barnes?
There is not much to fret about the Jets front seven, but you can never have enough edge rushers in the NFL. Last season, DE Muhammad Wilkerson (10.5 sacks) and OLB Calvin Pace (10) became the first Jets duo to reach double-digit sacks since Mark Gastineau (20) and Joe Klecko (20.5) in 1981. But consistent pressure wasn't there and the loss of Antwan Barnes, who went down with a right knee injury in a Week 5 win over the Falcons, was overlooked. Barnesy, who Rex Ryan labeled a 'special player' when he went down, had two sacks and 12 hurries in 2013. He has the speed to create havoc and could be a huge addition in sub packages. The Jets need more edge pressure that would force quarterbacks to get off their spots. Also, your DBs look a lot better when pressure is there because they don't have to cover as long.
Where will Dexter McDougle line up?
The Jets expect McDougle to be full participation by the start of training camp, but you would expect the third-rounder out of Maryland to remain in the red jersey early in OTAs. So that means limited participation and more mental reps for the 5'10", 196-pound McDougle, who is working his way back from a dislocated right shoulder and fractured scapula. McDougle is as sharp as they come, though, and he should have little difficulty digesting the defensive playbook. If the season started today, Milliner and veteran newcomer Dimitri Patterson would man the outside while Kyle Wilson would again be the nickel. But the Green & White are high on McDougle and he is going to push both Wilson and Patterson up in Cortland.