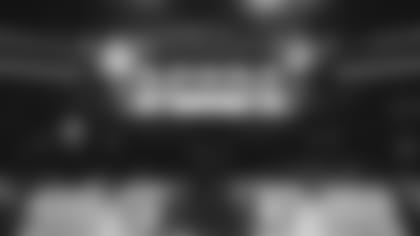 January
1/19: East-West Shrine Game, Tropicana Field, St. Petersburg, FL, 3:00 p.m. ET (NFL Network).
1/26: Reese's Senior Bowl, Ladd-Peebles Stadium, Mobile, AL, 1:30 p.m. CT (NFL Network).
1/27: NFL Pro Bowl, Camping World Stadium, Orlando, FL 3:00 p.m. ET
February
2/3: Super Bowl LIII, Mercedes-Benz Stadium, Atlanta, GA 6:30 p.m. ET (CBS).
2/19: Teams can designate Franchise or Transition Players.
2/26-3/4: NFL Draft Scouting Combine, Lucas Oil Stadium, Indianapolis, IN.
March
3/5: 4:00 p.m. ET deadline for teams to designate Franchise of Transition Players.
3/11-13: Beginning at 12:00 p.m. ET on March 11, clubs are permitted to contact, and enter into contract negotiations with the certified agents of players who will become unrestricted free agents. However, a contract cannot be executed with a new club until 4:00 p.m. ET, on March 13.
3/13: The 2019 League Year, free agency and trading period begin at 4:00 p.m. ET.
3/24-27: Annual league meeting, Phoenix, AZ.
April
4/1: Clubs that hired a new head coach after the end of the 2018 regular season may begin offseason workout programs.
4/19: Deadline for Restricted Free Agents to sign Offer Sheets.
4/25-27: NFL Draft, Nashville, TN.
May
5/3-6 or 5/10-13: Optional rookie minicamp.
5/13: Rookies Development Program begins.
5/20-22: Spring League Meetings, Key Biscayne, FL.
June
6/3: Deadline for Prior Club to send "June 1 Tender" to its unsigned Restricted Free Agents who received a qualifying offer for a Right of First Refusal Only in order for such player to be subject to the CBA as "June 15 Tender" provision.
6/15: Deadline for club to withdraw qualifying offer to Restricted Free Agents and still retain exclusive negotiating rights by substituting "June 15 Tender" of one-year contract at 110 percent of the player's prior-year Paragraph 5 Salary (with all other terms of his prior-year contract carried forward unchanged).
Late June: Rookie Transition Program.
July
7/15: At 4:00 p.m. ET, deadline for any club that designated a Franchise Player to sign such player to a multi-year contract or extension. After this date, the player may sign only a one-year contract with his prior club for the 2019 season, and such contract cannot be extended until after the club's last regular season game.
Mid July: Training Camp.
August
8/1: Hall of Fame Game, Canton, OH.
8/1-4: Hall of Fame Weekend, Canton, OH.
September
9/1: Teams must reduce their rosters to 53 players by 4:00p.m. ET.
9/5, 8-9: Regular season opens.
Dates for Minicamp, OTAs and Training Camp will be announced at a later date.