Jets Tackle Bullying Mission Statement
The Jets Tackle Bullying program presented by Bethpage Federal Credit Union is a collaboration with STOMP Out Bullying to tackle all forms of bullying by raising awareness, providing tools for educators, and preventing bullying for kids and teens.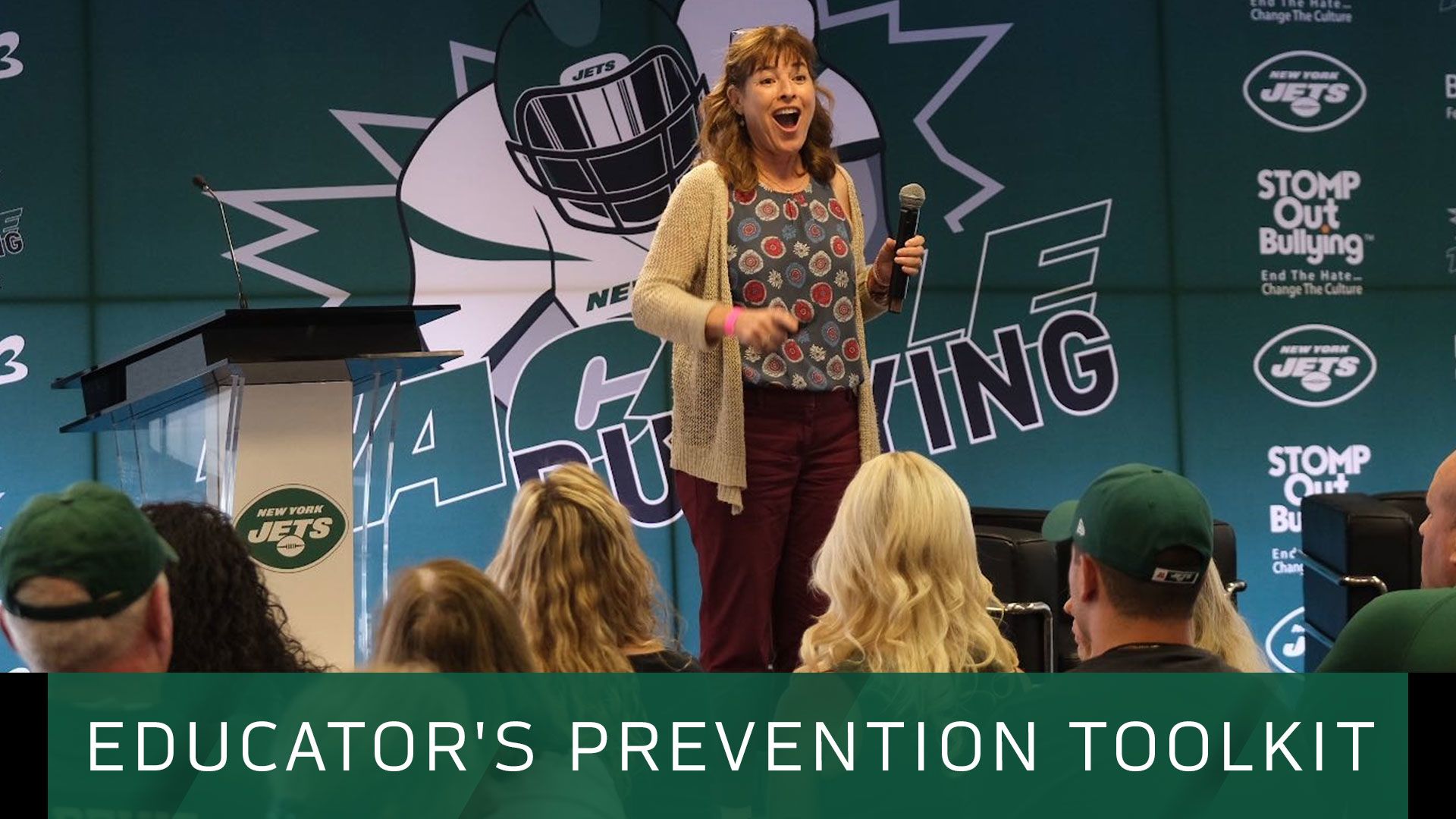 Educator's Prevention Toolkit
The Jets have made available a team branded STOMP Out Bullying Educator's Prevention Toolkit at no cost to schools in the tri-state area. This toolkit enables educators to create meaningful dialogue, educate students through proven Social Emotional Learning methods, adopt character building in schools and involve both students and faculty in working together to change school climate.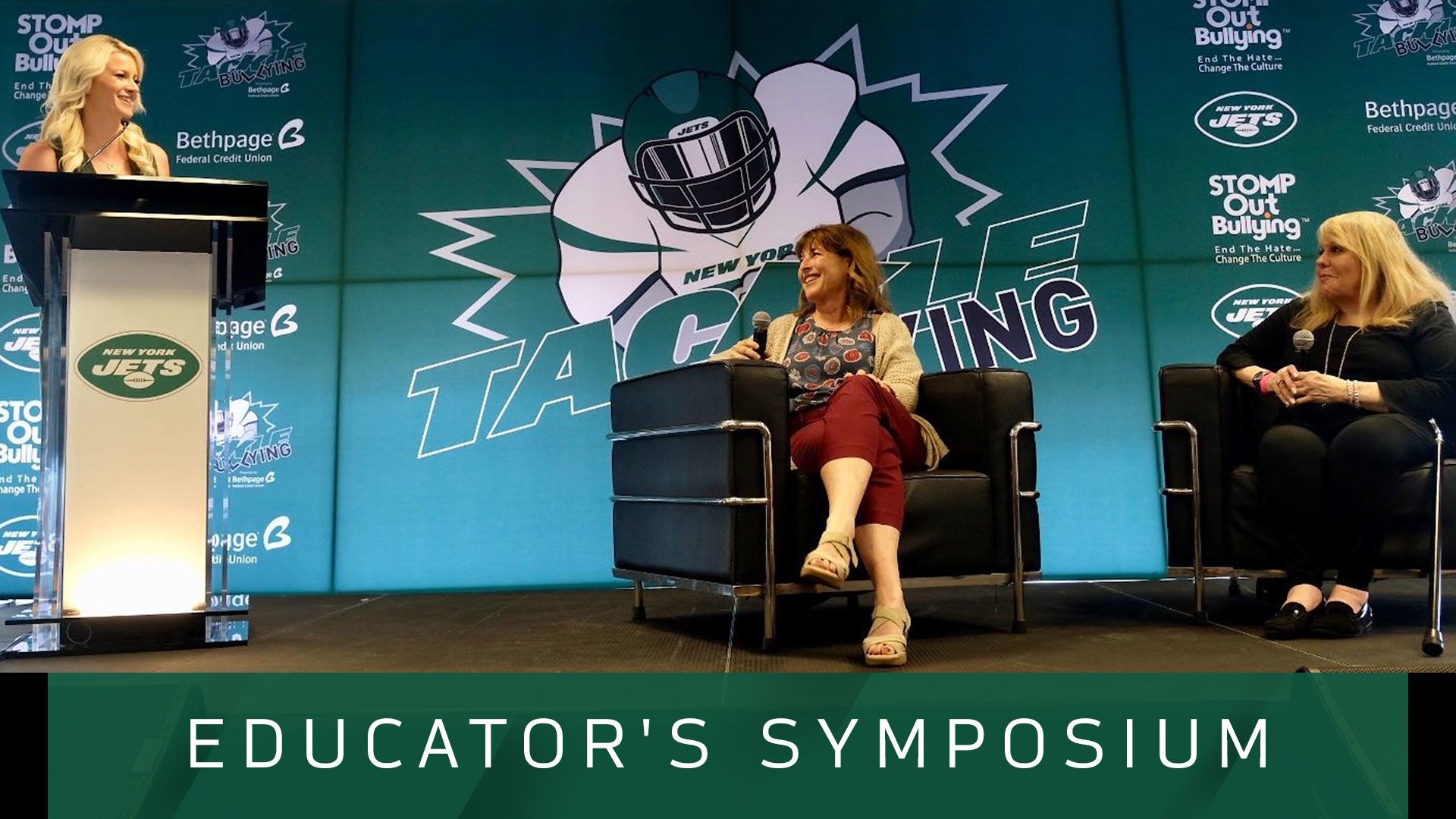 Educator's Symposium
Schools that sign up for the toolkit or complete the online training modules are invited to our annual Educator's Symposium designed to provide teachers and administrators resources to improve the culture at their schools. Schools that attend the symposium are then given additional opportunities to engage with the Jets through our Upstander of the Week and School Recognition programs.
Upstander of the Week
The Upstander of the Week Program highlights one student per week during the season across our social media platforms and on the video boards during home games. "When you see someone being bullied and/or cyberbullied and you help them, you stop being a bystander and become an Upstander!"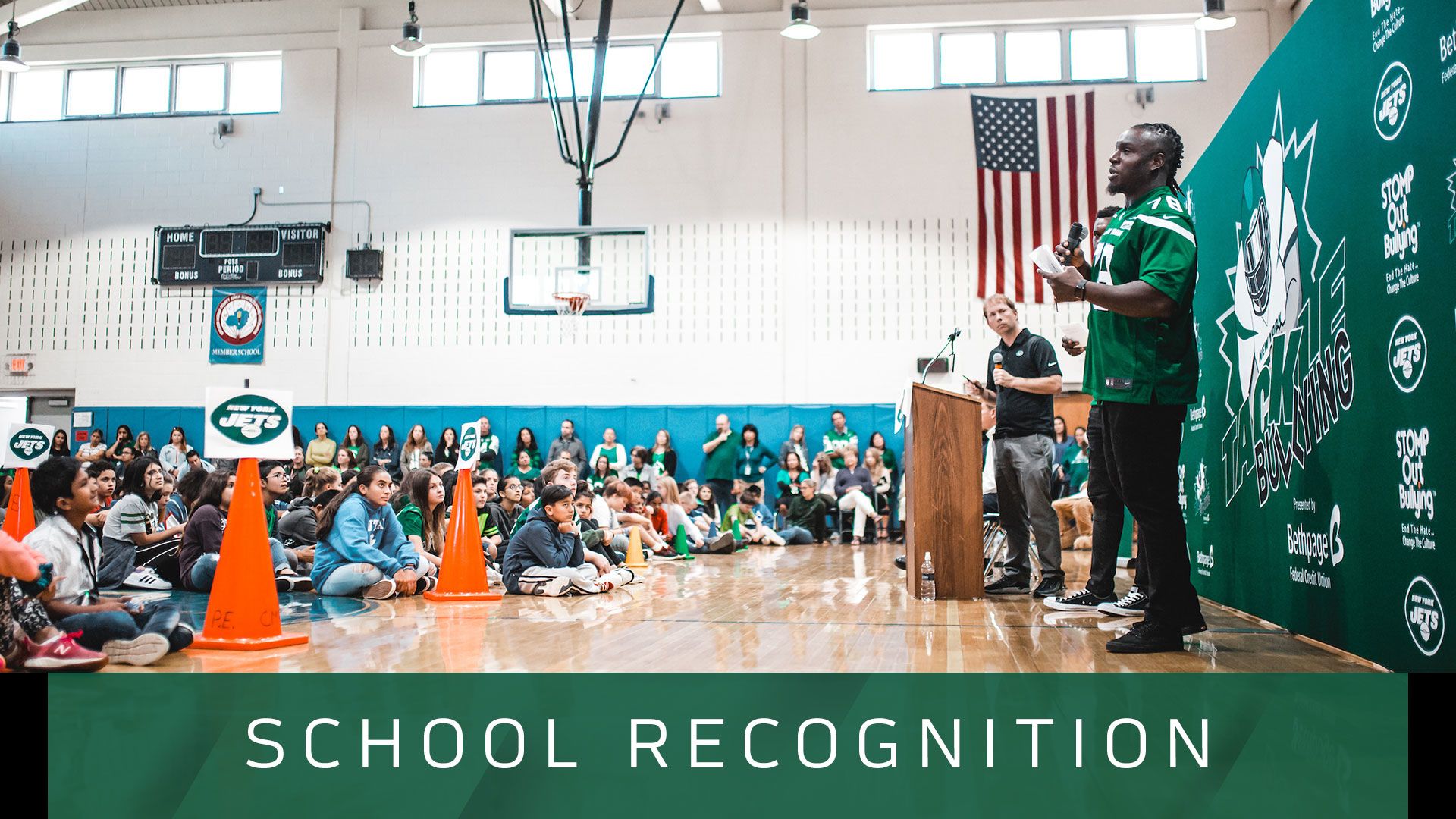 School Recognition
OurSchool Recognition Program focuses on schools who demonstrate and can articulate how their school combats bullying. Selected schools receive a fun filled assembly featuring a Jets player.